xConnectNW 136 - WSU Museum of Art
Producer: Destiny Liley, Associate Producer
Online Version: Destiny Liley
Posted: November 2, 2015 | 2:00 p.m.
_____
"For a long time it's been about putting work up on the wall, and people come appreciate it, but museums are becoming more and more interactive nowadays." Zach Maser said. Zach Maser, Curator of Education and Collections and Ryan Hardesty, Curator of Art and Exhibitions from the WSU Museum of Art joined us today to talk about what the museum offers and why it is important to have art on campus.
The WSU Museum of Art offers many educational opportunities to students of all ages. Maser highlighted the "Buy A Busload of Kids Program" that the museum put on. This program is designed to bring in K-12 students within a 100-mile radius, who do not have an art program. This program allows the children to learn about art, tour the museum, and receive their art education completely free of charge.
Along with elementary educational programs, the WSU Museum of art hosts generally 5 exhibitions a year that also serve as a learning opportunity for college students. The museum allows students, faculty, and those pursuing a Master's Degree in Fine Arts (MFA) to have their own exhibit. Every year the museum does an exhibit for current teaching faculty "to show students how their instructors are putting the theory into practice." Maser said.
Though the WSU Museum of Art is independent, they have collaborated with the University of Idaho, Idaho State University, and many other universities in efforts to network and share different exhibitions and programs.  
Helpful Links
WSU Museum of Art Exhibits
Related Content From Our Public Media Partners
NPR Digital Media
David J. Peterson has crafted languages for TV shows and films — even a whole language for a single giant, in Game of Thrones. For him, every language is a balance of the technical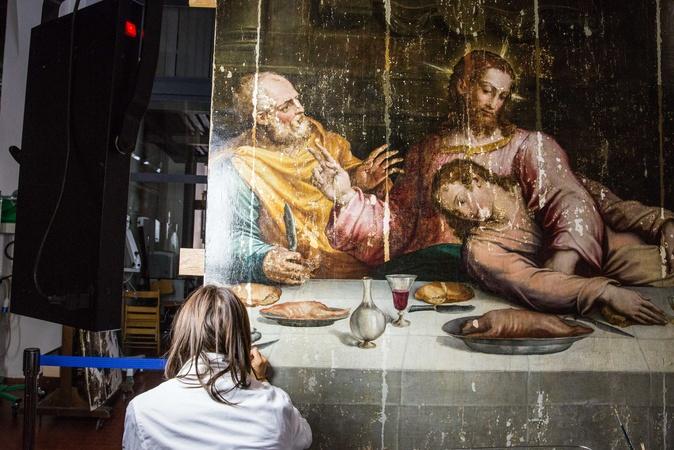 PBS NewsHour
Decades after Florence's great flood, an art hospital renews still-damaged treasures
NPR Digital Media
At age 70, after a long affair with soul standards and the American Songbook, Stewart has warmed up to writing his own material again. He joins Scott Simon to discuss the new album