xConnectNW 209 - SafeShot
Producer: Elizabeth Medina, Associate Producer
Online Version: Elizabeth Medina
Posted: April 11, 2016 at 11:00 p.m.
The Gene and Linda Voiland School of Chemical Engineering and Bioengineering at Washington State University has been able to provide real-world opportunities for students to gain exceptional problem solving skills. Earlier this year, two Bioengineer students took first place along with $10,000 at the University of Washington Health Innovation Challenge. Their creation of a reusable needle called the SafeShot, won over more than 100 judges with the idea that the SafeShot could stop the spread of contaminates such as HIV. On this week's show, we welcomed the winners of the Health Innovation Challenge, Emily Willard and Katherine Brandenstein along with their professor, Howard Davis.
Within the bioengineering department at WSU, Davis teaches a capstone course that allows students to create a business based on a product they design. As part of the course, Davis informs his students about many opportunities that allow the students to use the skills they learn in class and apply them to the real-world. Luckily for Willard and Brandenstein, they have worked together off and on throughout their undergraduate careers at WSU. After receiving an email regarding an opportunity to compete in the Health Innovation Challenge, Willard and Brandenstein decided to work together to create a product that would innovate the medical field.
After weeks of planning, Willard and Brandenstein created the SafeShot, a reusable cap that can sterilize needles after every use. They both agreed that their most difficult challenge in creating the SafeShot was using a 3D printer to create a prototype. Willard says she had never used a 3D printer before, so getting it to work properly was a challenge. Davis adds that 3D printing and many other resources are made available to not only bioengineering students, but to all students at WSU.
Willard and Brandenstein say the $10,000 reward will go towards funding to further develop the SafeShot. They hope to be able to work in a lab that will allow them to use other chemicals to sterilize the needles and be able to work with other bacteria to continue to test the SafeShot.
Photos
SafeShot - Health Innovation Challenge
Related Content from our Public Media Partners
NPR Digital Media
She was orphaned at 10, then diagnosed with HIV and TB. She was abused. She tried to kill herself. This is the epic story of 24-year-old Loyce Maturu.
PBS NewsHour
Dr. Christine Durand of Johns Hopkins University discusses a landmark surgery.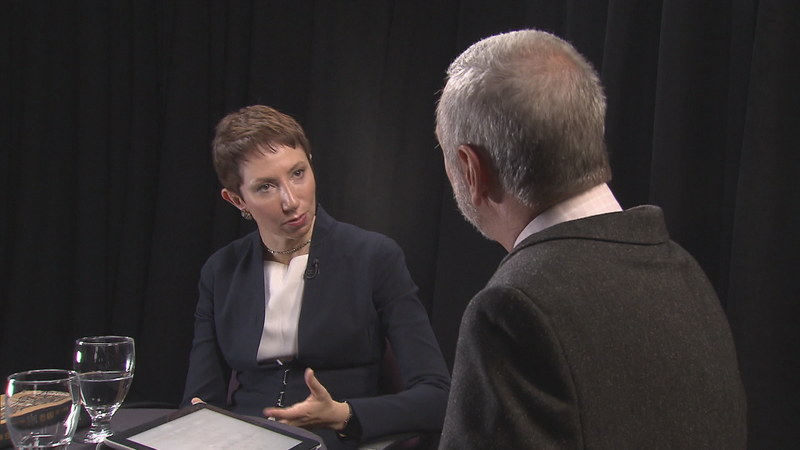 The Murrow Interview
Author of Sex and the Citadel: Intimate Life in a Changing Arab World
Helpful Resources: